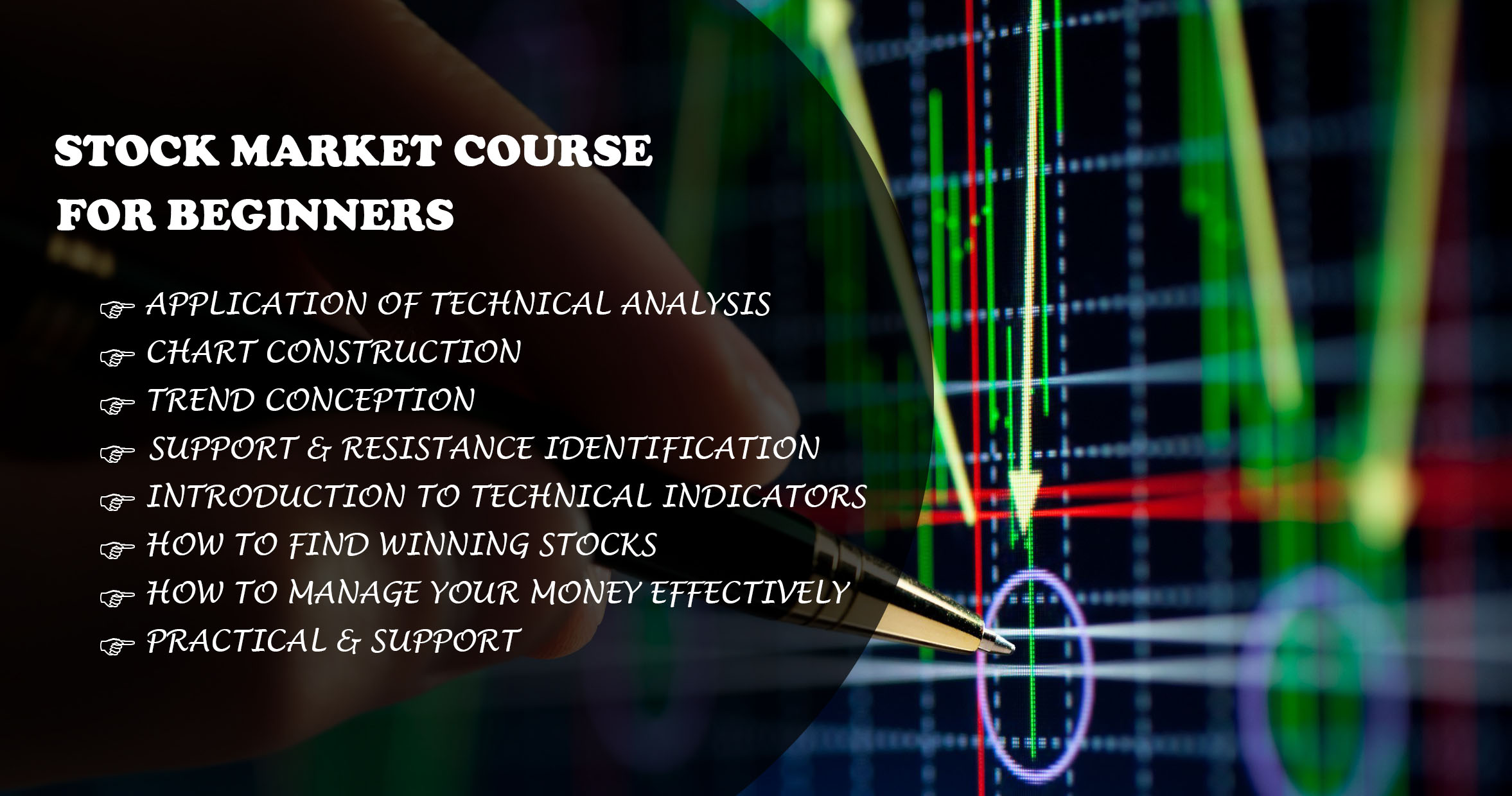 Basic Technical Analysis Course
5 (92 Rating) 253 Students Enrolled
Eligibility

10+2 Passed
Language

English, Hindi, Bengali
Learning Mode

Online Classroom
Duration

3 Months
Faculty

Mr. Susanta Malik
As a trader or an investor, you would have experienced that when you buy a stock, the price goes down and the day when you sell the stock, the price starts moving up. Along with this, whenever you place a stop loss, it gets triggered and then the price goes in your desired direction. With our extensive experience in Stock & commodity market, we have to develop this remarkable course.
This Course will help you a long-term & short-term investment for a long time without getting any help from others.
Intended Participants
Fresher and graduating students
Retail Traders
Financial Service Professionals
Brokers and Sub Brokers
Introduction, conception Psychology of technical analysis
Conception of price
Different types of price & its implication
Chart construction
Trend conception
Classification of trend according to time frame
Counter trend
Trend line drawing
Retracement theory (FIBONACCI)
The conception of double bottom, triple bottom
Moving average
Practical
Gap theory (trading)
Support Resistance
Volume IMPLICATION
Pattern
Practical
Oscillator ( MODIFIED )
Divergence
RSI
STOCHASTIC ( application )
MACD
How to choose stock
HOW TO MANAGE YOUR MONEY
Practical SUPPORT
What is the importance of technical analysis?
The Purpose of Technical Analysis. The purpose of technical analysis is to carry out price forecasts. By processing historical market data of any instrument, you can try to anticipate how it should be traded,( EQUITY, COMMODITY, CURRENCY ).
Why should you learn from SmalikAdvisory?
Friends technical analysis is a subject which was discovered in the western country before many years, But only we know this is behavioral science. A lot of practice & application was done by us in the Indian market. Only we can apply it the right way on these high-risk market. Not only that but also only we know how to use various technical tools at the right time at the right moment. We know how to price behavior can act in a different country through different psychological change. Which is called shift of demand and supply ratio? So our goal is to know you how to use market momentum on your trading & investment portfolio. Only we can train you on how to choose stock like a smart trader.
What has the technical analysis tool done?
Our Technical Analysis tool is the forecasting of future financial price movements based on an examination of past price movements. Instead, this tool can help investors anticipate what is "likely" to happen to prices over time. Technical analysis uses a wide variety of charts that show price over time.